PSI offers a wide range of services that allows the client to keep their system operating efficiently and in good mechanical condition.  These services include inspections, system operation / maintenance, on-site repairs, and spare parts. 
Inspections
PSI provides critical inspections for PSI, as well as, other makes of sampling systems.  The inspection scope and frequency will accommodate the client's specific requirement.  PSI's inspection typically include a sampling and operational review, mechanical inspection, and follow-up inspection report which includes our comments and recommendations.
Utilizing PSI to perform system inspections on a scheduled periodic basis will result in the following:
Insure the sampling system is operating per ASTM standards.
Decrease the risk of unscheduled downtime.
Allow scheduled preventative maintenance to be performed during scheduled system downtime.
Prevents costly repairs.
Extend the life of the sampling system.
Please contact PSI to discuss and schedule a complete sampling system inspection for your facility.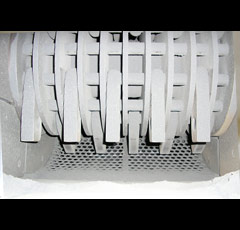 Inspections
Operation and Maintenance Service
PSI originally introduced the concept of providing the "Operation and Maintenance Service" for our client's sampling systems in the late 1970's.  The service provides the client with the satisfaction of knowing that the sampling system management, staffing, and maintenance are being performed to maximize system performance and availability.  In addition, the system provides the client with the assurance that the sampling system is being maintained and operated per the industry sampling standards such as ASTM standard D-7430 Standard Practice for Mechanical Sampling of Coal.
In the past year, PSI has operated and maintained numerous sampling systems for our clients and each has experienced an availability that exceeds 99%.
Please contact us to discuss the advantages of having PSI provide "Operation and Maintenance" services at your facility.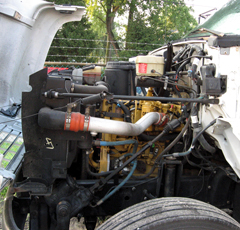 Operation and Maintenance Service
On-site Repairs
PSI offers on-site sampling system service to repair the client's equipment on an "as- required" basis. PSI will provide on-site service technicians that are properly trained to quickly diagnose and repair the system with the least amount of downtime possible.
In addition to servicing PSI sampling systems, PSI has the expertise to provide on-site sampling system repairs for most other manufacturers' equipment.
Please contact us if you need timely resolve to return your sampling system back into service.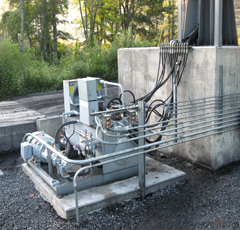 On-Site Repair
Spare Parts
PSI inventories common spare parts required to keep your system operating.  Spare parts for your PSI sampling system are specifically identified by the PSI equipment serial number so you can be assured replacement parts provided for your system will be correct.
PSI will also assist clients with spare parts requirements for sampling systems that have been manufactured by others.  We realize that without the required technical expertise and adequate service from other manufacturers' whether they are no longer in existence; or, just do not provide adequate service is a problem.  PSI will provide technical expertise and assist with identifying hard to get parts the client requires to keep their systems operating.
Please contact us for your spare parts requirements.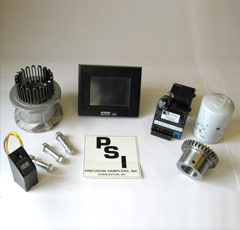 Spare Parts